What to bring to your appointment:
On the day of your appointment, please bring:
Medicare Card or Veterans Card
Your appointment letter
Any relevant or requested x-rays or scans (e.g. CT, Ultrasound, MRI)
Any relevant or requested blood test results
A current medication list
Updated referral from your GP (if requested)
Any additional requests detailed on your appointment letter
Click here for transport options to get your appointment.
For specific timetable information for bus or train please click here.
When you arrive at your appointment:
In the coming weeks, self-service kiosks will be located throughout Specialist Clinics to check in for your appointment.
To check in, follow these steps: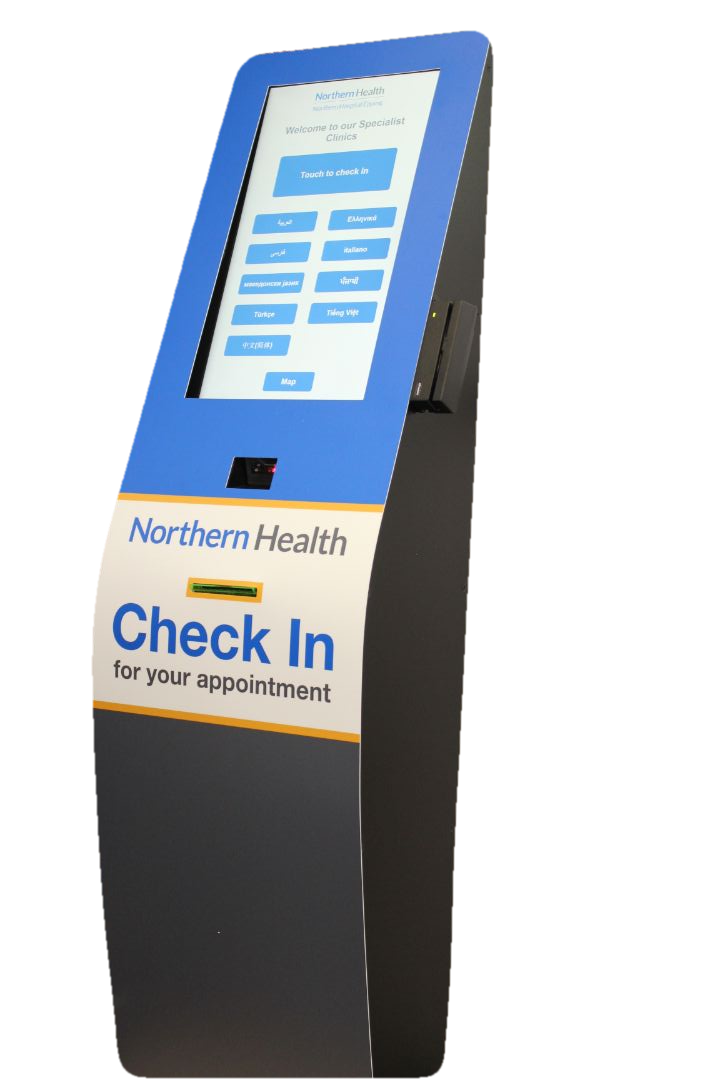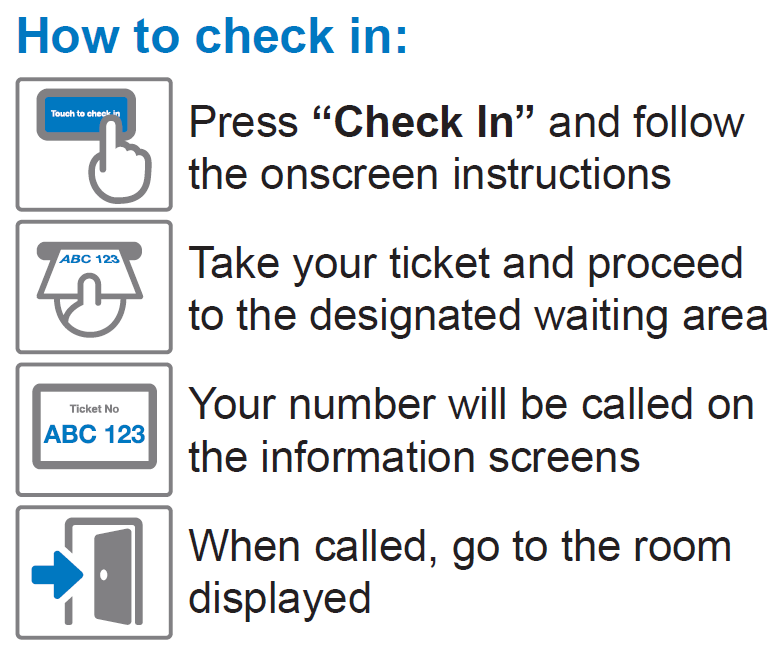 Finding your way around Specialist Clinics:
Northern Hospital Epping                                                            Broadmeadows Hospital
(Click on images to enlarge)
Need to contact us about your appointment?
If you need to have any questions about your appointment, or wish to cancel or reschedule your appointment – please email SpecialistClinics@nh.org.au
Alternatively, you can contact Specialist Clinics by phone on (03) 8405 8335
Important information about your appointment in Specialist Clinics:
If you are feeling increasingly unwell whilst waiting for your appointment, please contact a member of staff.
The appointment time is when you are scheduled to see the doctor, not the time you arrive for your appointment.
If you are greater than 20 mins late for your appointment, you may not be able to be seen.
If you do not have a valid Medicare card, you will be required to pay for your appointment prior to seeing the doctor. The current fee for a consultation is $280.
The clinicians within Specialist Clinics may need to attend to patients for an extended time or leave the Specialist Clinics to attend to patient emergencies elsewhere in the hospital. In these circumstances, unexpected delays may occur.
Your rights and responsibilities as a patient of Northern Health are available via this link .
Your information will be used in accordance with the Northern Health Privacy Policy. This includes marketing purposes with the Northern Health Foundation. If you do not wish for your information to be used for such purposes, please email northernhealthfoundation@nh.org.au