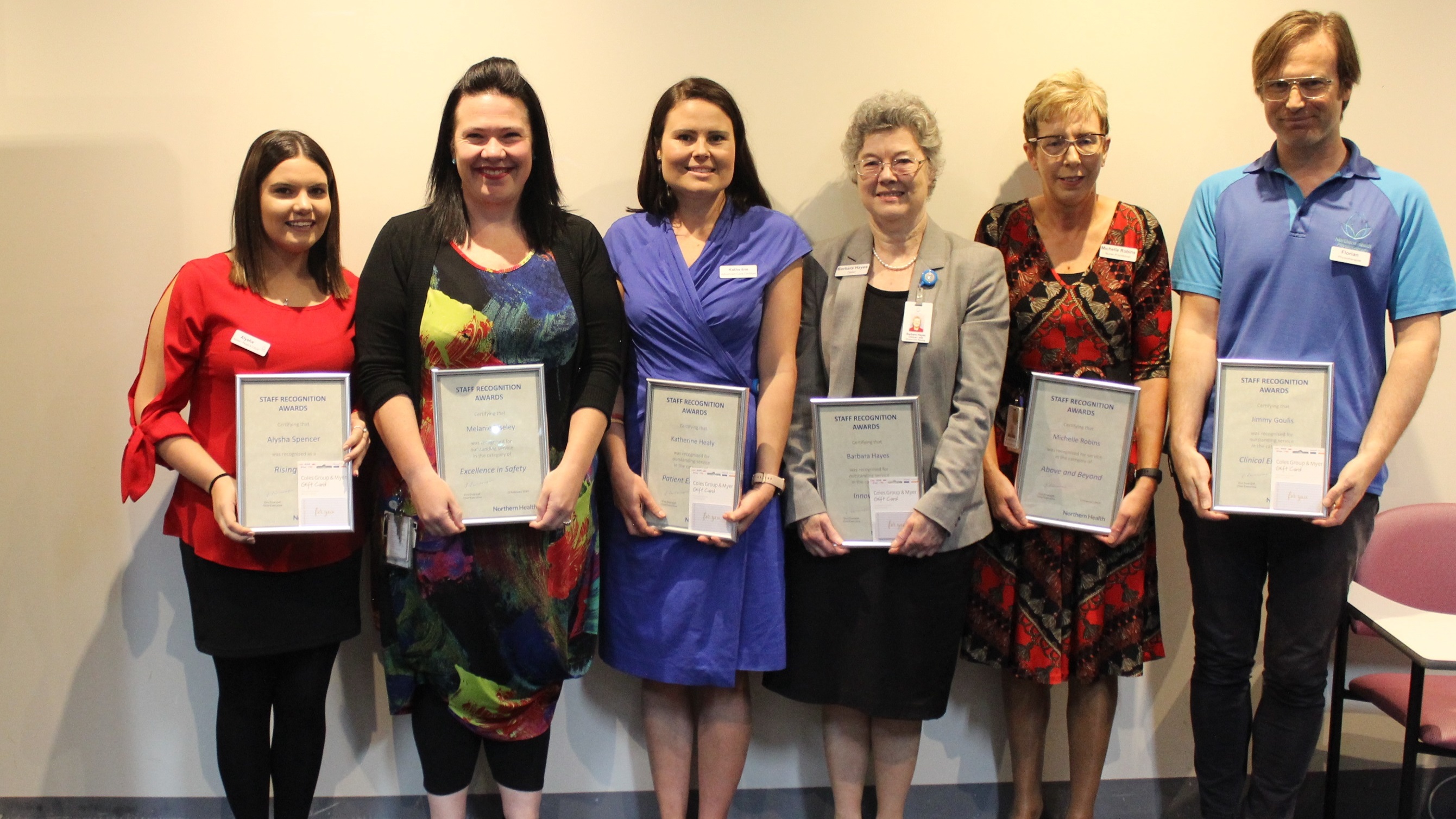 This morning, Northern Health hosted our second Quarterly Staff Recognition Awards ceremony.
These awards have been designed to formally recognise outstanding contributions by our employees and celebrate staff excellence.
Northern Health Chief Executive, Siva Sivarajah, presented the awards to this round of recipients.
"We have over 5,000 staff in a wide range of areas, dedicated to providing great care for our patients and we would like to reward their hard work and commitment to patients," Siva said.
In this round of awards, a new category was introduced – Clinical Excellence.
The Clinical Excellence award recognises a team or individual that is generous with knowledge, instills confidence in patients and colleagues, and achieves the best patient outcomes.
In October last year, the award ceremony was held for the first time, and six staff were recognised for their achievements.
In this round of awards, 24 nominations were received, and the judging panel had a difficult task in deciding the winners because of the high standard of entries.
And the winners are…
Clinical Excellence: Jimmy Goulis, Physiotherapist
Patient Experience: Katherine Healy, Dietitian
Excellence in Safety: Melanie Riseley, Maternity Services Educator
Innovation: Barbara Hayes, Clinical Leader – Advance Care Planning
Above and Beyond: Michelle Robins, Nurse Practitioner, Diabetes
Rising Star: Alysha Spencer, Advisor, Organisational Capability
Siva said, "These are staff who exemplify a strong and positive workplace culture – and commitment to our patients."
Northern Health would like to congratulate all the winners and thank our nominators, their teams, and our generous sponsors, BankVic and Maxxia.
Photo (left to right: Alysha Spencer, Melanie Riseley, Katherine Healy, Barbara Hayes, Michelle Robins, Flo Zimmermann accepting award on behalf of Jimmy Goulis)