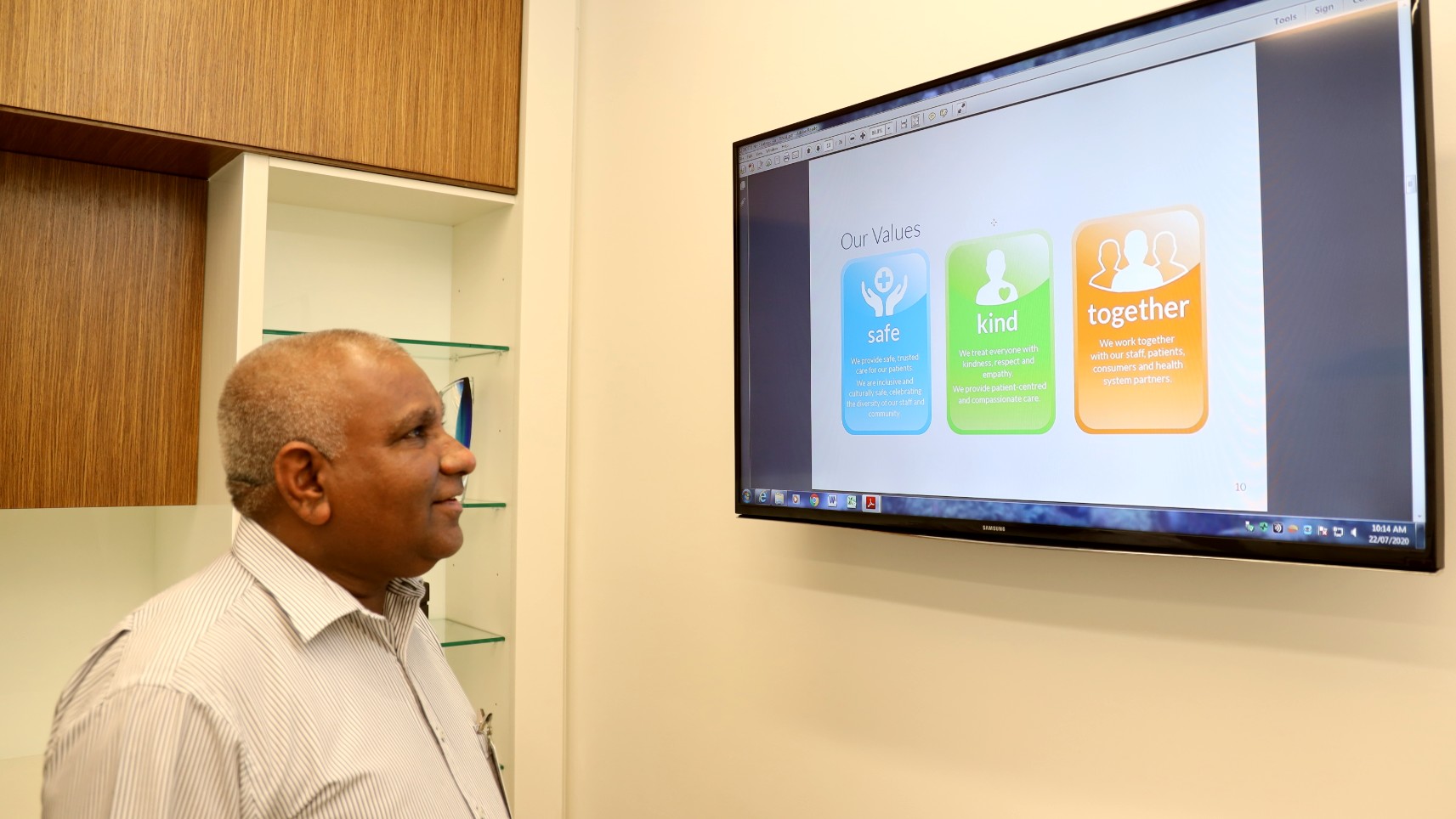 July 24, 2020
Over the past two years, Northern Health has been working with our staff, consumers and the wider community on creating a new strategic plan to build on the momentum and success of our organisation, and bring us forward to better serve our community and its health care needs. After significant and widespread consultation and input from staff, consumers, community and other stakeholders, we are delighted to present the Northern Health Strategic Plan 2020-24.
Siva Sivarajah, Chief Executive said "Northern Health's Strategic Plan 2020-24 provides a roadmap for the future of Northern Health, and defines a new vision, values and strategic priorities for the organisation. The plan also provides a strategic framework for Northern Health to embrace innovative approaches to opportunities and challenges in health care, such as our current pandemic response."
"Our vision of A Healthier community, making a difference for every person, every day, drives our commitment to becoming an active partner in all aspects of wellbeing in our community. Our new values – Safe, Kind and Together describe not only how we do our work, but how we treat each other," he added.
Our five new strategic priorities underpin our commitment to creating a healthier community by strengthening care and capacity for Staying Well in the community, improving health equity, health promotion, disease prevention and disease management.
They are:
A safe, positive patient experience
A healthier community
An innovative, sustainable future
Enabled staff, empowered teams
Engaged learners, inspired researchers
This plan is available to download from here.
Northern Health is looking towards a sustainable, innovative future, through growing research and development. Building a sustainable future means reducing all kinds of waste and finding new, digital and innovative ways of optimising our work flow.
"Change is the necessary part of growth. As a growing health service, sustainable future also includes expanding our capacity to support our growing catchment," Mr Sivarajah added.
"We can achieve all this only if we work together and if we have enabled and empowered our staff to embrace any change that comes our way. Through numerous learning and professional development programs, all our staff will have the opportunity to grow, as the organisation grows. As a team, we will celebrate that success through recognition programs and our growing reputation amongst our community and beyond".
"We look forward to sharing more about our new values, vision and strategic priorities with you over the next three weeks," he said.