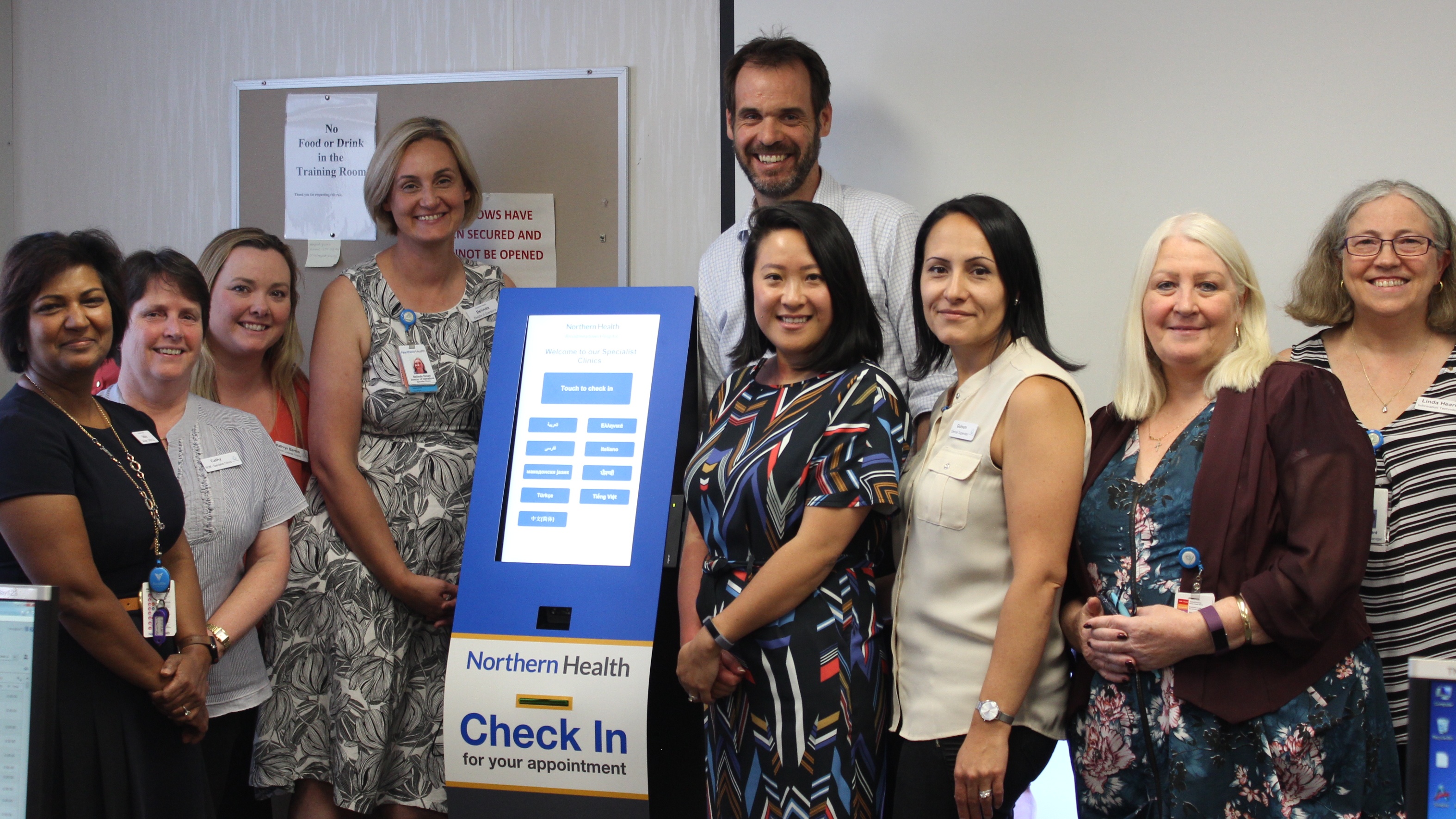 Today, a new patient check-in system called Q-Flow has launched in Specialist Clinics at Broadmeadows Hospital.
In the coming weeks, Q-Flow will be rolling out across the Craigieburn and Northern Hospital campuses.
Q-Flow is a patient flow management system that is designed to improve both the patient and clinician experience whilst attending Specialist Clinics.
The new check-in and billing system will help to improve patient flow, reduce waiting times for appointments and increase clinic efficiency.
Patients are able to check themselves in for their appointment via self-serve kiosks, similar to check-in kiosks at airports.
Once checked in, patients receive a printed ticket and are directed to a designated waiting area nearest to their clinic location. Using the Q-Flow system, the clinician can then call the patient directly to the clinic room through information screens that are located in the waiting areas.
Associate Program Director – Specialist Clinics (Projects), Michael Brown, says the system will help to create a more seamless experience for everyone and reduce the amount of paper-based forms required.
"Q-Flow provides the opportunity to improve the safety and effectiveness of how we run Specialist Clinics at Northern Health. It is a big change for our patients and staff and will provide a significant improvement to the overall experience in Specialist Clinics," he says.
With Q-Flow, patients will now receive SMS appointment and updated referral reminders, Medicare eligibility will be checked, and patients will also be provided with expected waiting times.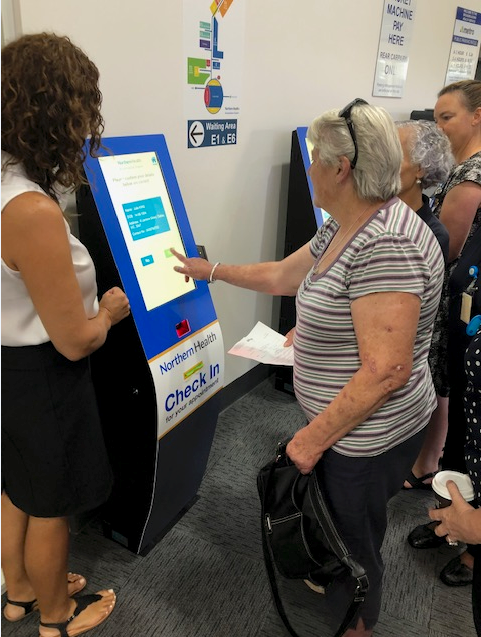 Julie King – our first patient to use the new check-in kiosks!