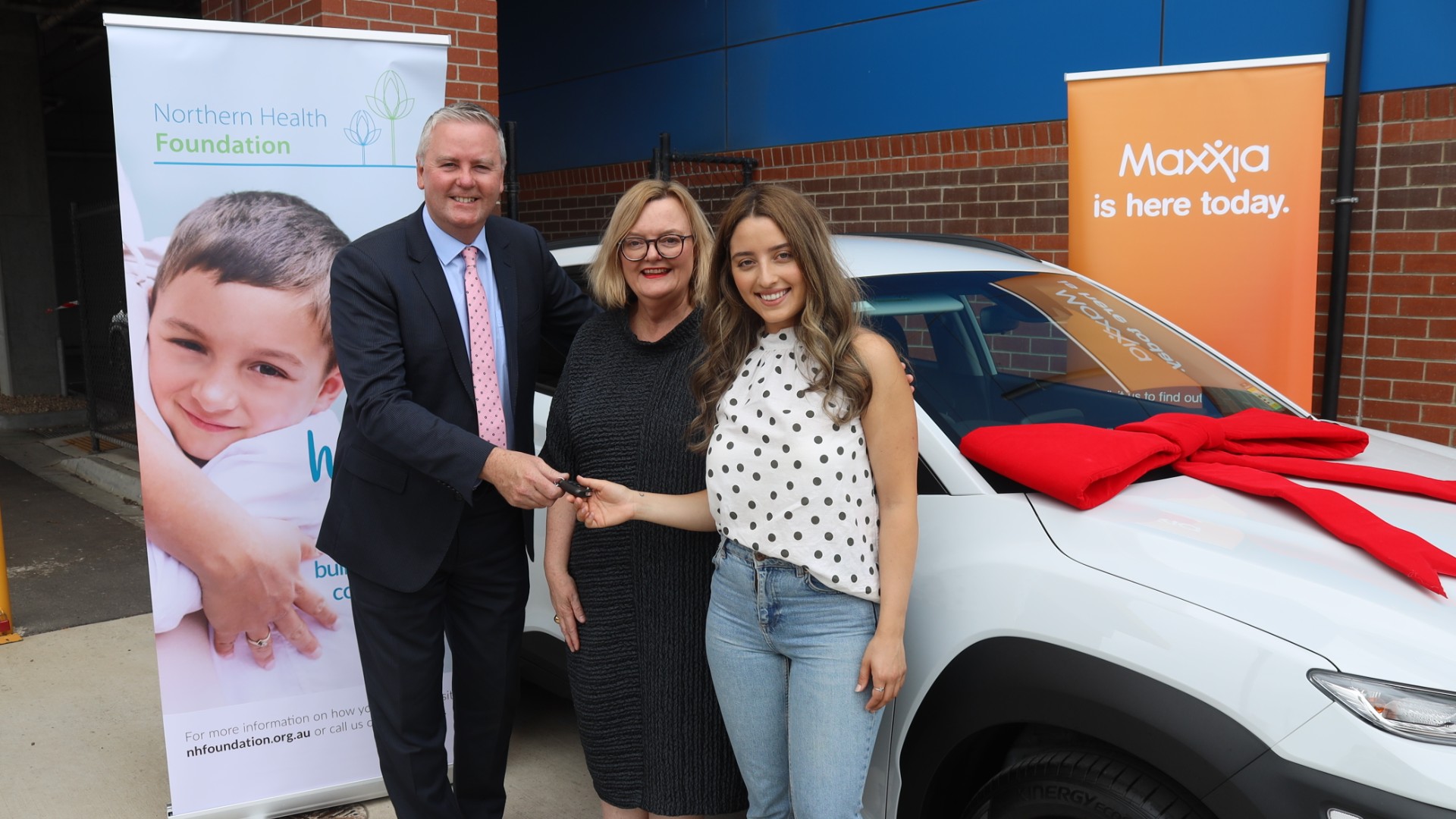 January 24, 2020
The Northern Health Foundation Major Raffle, drawn in December, had volunteers and visitors gathered in anticipation at Northern Hospital to find out who will be the winner of a brand new Hyundai Kona.
The Kona was on display in the Northern Hospital foyer for the last few months of the year, creating a lot of buzz and excitement about who will drive it away – and Christmas came early for one lucky person!
The winner of the car was Ivanna Panopoulos, graduate nurse in Northern Hospital's Intensive Care Unit.
When Ivanna picked up the phone on that December day, she couldn't believe the news.
"I still can't believe it – it's just so exciting and definitely a dream come true. I bought a ticket because I knew it was going toward a good cause. I didn't expect to win anything, but I thought I'd pitch in and here I am," she said.
Ivanna feels you've got to be in it to win it.
"Either way it goes towards a good cause – it's supporting the community and the hospital, so definitely worth supporting. At Northern Health, everyone knows each other so there's a really good sense of community," she said.
Funds raised from the 2019 raffle will  support the purchase of an additional emergency accommodation property for Northern Health patient families, who travel long distances to be with their loved ones in hospital.
Northern Health Foundation Director, Yvonne Amos, said, "the support from our major sponsor, Maxxia, who provided the Hyundai Kona as first prize, and our other sponsors, Helloworld, Eziway, Mantra Epping and South Morang Hyundai, provides a wonderful opportunity for us to raise funds. The campaign has been a joint effort by our partners, staff and the northern community who have all come together in support of Northern Health Foundation."
Congratulations to Ivanna and thank you to everyone who purchased tickets and contributed. A special thank you to the dedicated volunteers who spent many hours selling tickets across our sites.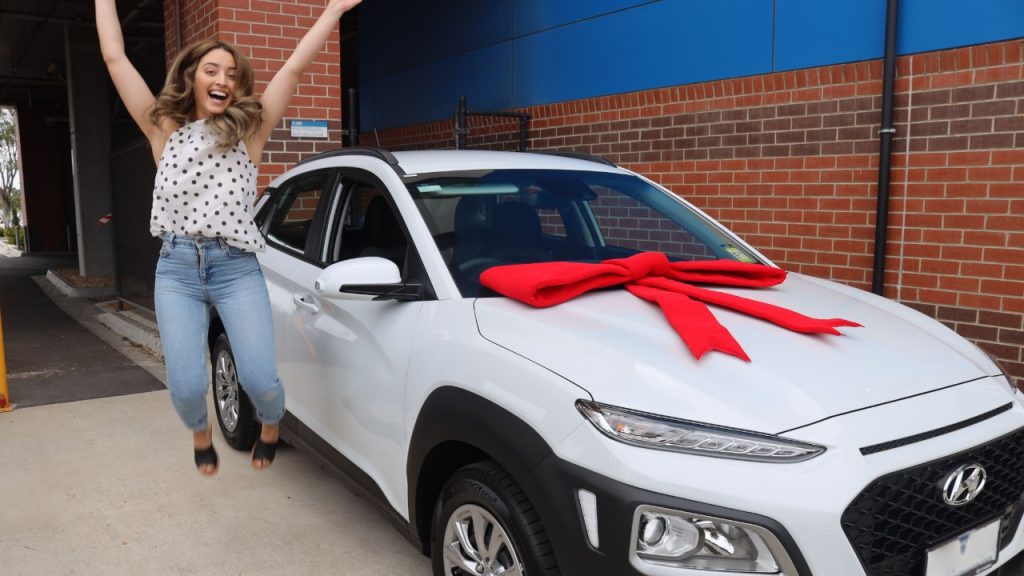 Featured Image (left to right): Tim Bond, Maxxia; Yvonne Amos, Northern Health Foundation and the winner – Ivanna Panopoulos.