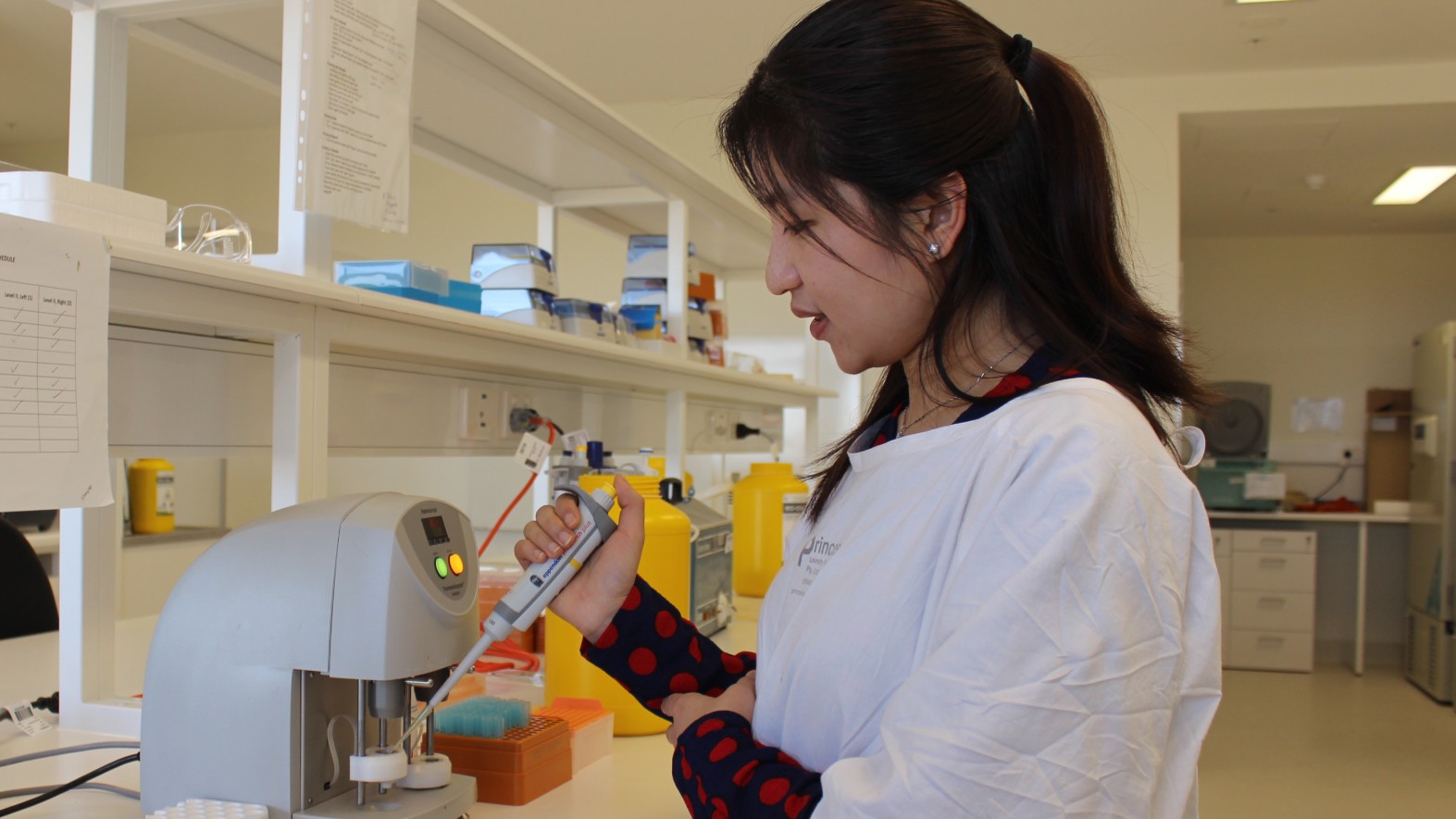 October 7, 2019
This year has been an incredibly busy year for research at Northern Health, which included the disbursement of more than $50,000 worth of Small Research Grants. We are also welcoming a number of high-profile guests at our Research Grand Rounds, from Cheryl Jones, Harriet Hiscock, James Boyd, Greg Wadley, Allison Milner, Maarten J. IJzerman to Debra Nestel, Buzz Palmer, Don Campbell and Nancy Devlin. As Research Lead, Professor Peter Brooks says, "Research at Northern is not just about Research Week."
Of particular note are the following milestones in 2019:
$2.5 million NHMRC Grant for Interactive Digital Technologies
Northern Health is looking at innovative ways of creating a sustainable future in health care, with a focus on digital technologies. As an organisation looking to find new ways to tackle chronic disease and engage with patients, and  the $2.5 million NHMRC Grant (received by Northern Health in collaboration with Melbourne University) is timely as it fits with our Staying Well initiative and our strategic goal to keep people well in the community.
The Chief Investigator will be Professor Brian Oldenburg, working in collaboration with Northern Health and our patients, with the aim to help people with heart disease, diabetes and other conditions to better manage their health.
Over the next five years, this will fund 10-12 doctoral students training here, as well as post-doctorates and other research staff working on the project.
"We increasingly depend on technology in aspects of our daily lives – communicating with friends, making appointments, purchasing things from entertainment to clothes and banking, and now it is time to see how technology can enable health care" says Prof. Brooks.
Collaboration with Amazon and Swinburne University of Technology
In another exciting development, Northern Health recently partnered with Swinburne University of Technology and Amazon Web Services on an innovation challenge to assist people with diabetes.
Northern Health joined the launch of Swinburne University's Data for Social Good Cloud Innovation Centre. The Centre is one of seven worldwide, and the first of its kind in the Southern Hemisphere. It aims to help solve challenges faced by society – powered by cloud technology. The first innovation challenge involved Swinburne's Junior Consultants co-designing with Northern Health on the diabetes project and working alongside strategic health care advisors.
See video below:
https://vimeo.com/358011541/487ed902a5
The research community is taking note and, Northern Health is attracting a high caliber of researchers; Associate Professor Lisa Hui being a case in point.
Lisa's research aims to study the effect of blood thinning medications on placental health, and the release of cell-free DNA from the placenta.
To facilitate her research, Northern Hospital provided the team a reproductive health bio-bank located at the Northern Centre for Health Education and Research (NCHER).
"We're so excited about this project because it's the first project that will be produced from our bio-bank, which we have established with the support of Northern Health and the University of Melbourne," says Lisa.
Lisa's experiments will involve using placenta cultured cells to understand why blood thinning medications might affect how placentas develop and release DNA.
"It's sort of the flagship pilot project, and we're hoping the bio-bank will lead to much more research here, particularly translational research which will be relevant to discovering treatments for pregnant women and babies," adds Lisa.
"We realise for a health service to be sustainable in the future, we need to do things differently," said Northern Health Chief Executive, Siva Sivarajah.
"Whilst looking at innovative ways of creating additional acute capacity, we need to look at other ways to help our patients stay well and improve patient satisfaction."
"There are great opportunities to create a sustainable health system using new models of care and the right technology," said Siva.