Graduate Program
Make the transition to registered nurse or midwife with our exciting graduate program!
We understand that support is essential.  Northern Health will facilitate your transition to practice by providing you with opportunities to consolidate your undergraduate skills and knowledge, integrate theory to practice and further develop your professional and clinical skills through a structured, clinically-focused program.  For information specific to your relevant career path, click the program tile below.
If you missed our Zoom information sessions, please download the presentation now – 2021 – Northern Health GNMP
2021 Program applications are now closed. 
Important Update regarding interviews for all programs –
Northern Health will be utilising the SONRU video interview process conducted by PMCV.  We will not be conducting any additional interviews, and would like to reassure our applicants that your application is currently being reviewed, taking into consideration all aspects such as your letter, CV, appraisals and references to support your interview video.
We will be following the PMCV timeline, and will contact you if any further information is required prior to match results being released.
Hear what our 2020 graduate nurses and midwifes have to say in the video below: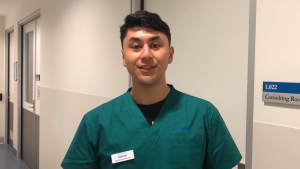 Contact Us
Graduate Program Coordinators –  Nursing & Midwifery
Katia Forbes & Kate Duggan
graduatenurses@nh.org.au
(03) 8468 0765