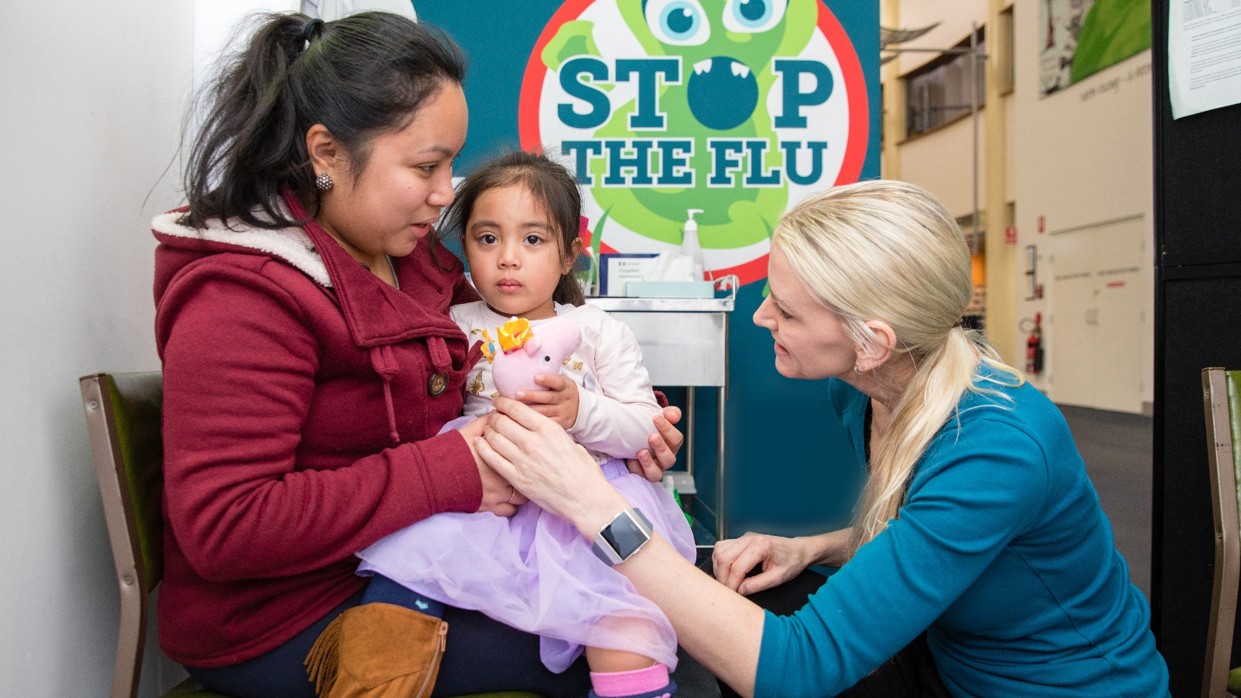 May 26, 2020
From Monday, 20 April 2020, Northern Health will again be providing free influenza vaccinations for the community.
This year, due to COVID-19 pandemic, we will be providing a drive-in vaccination only at our NCHER building. Please note you will need to leave your car to get vaccinated.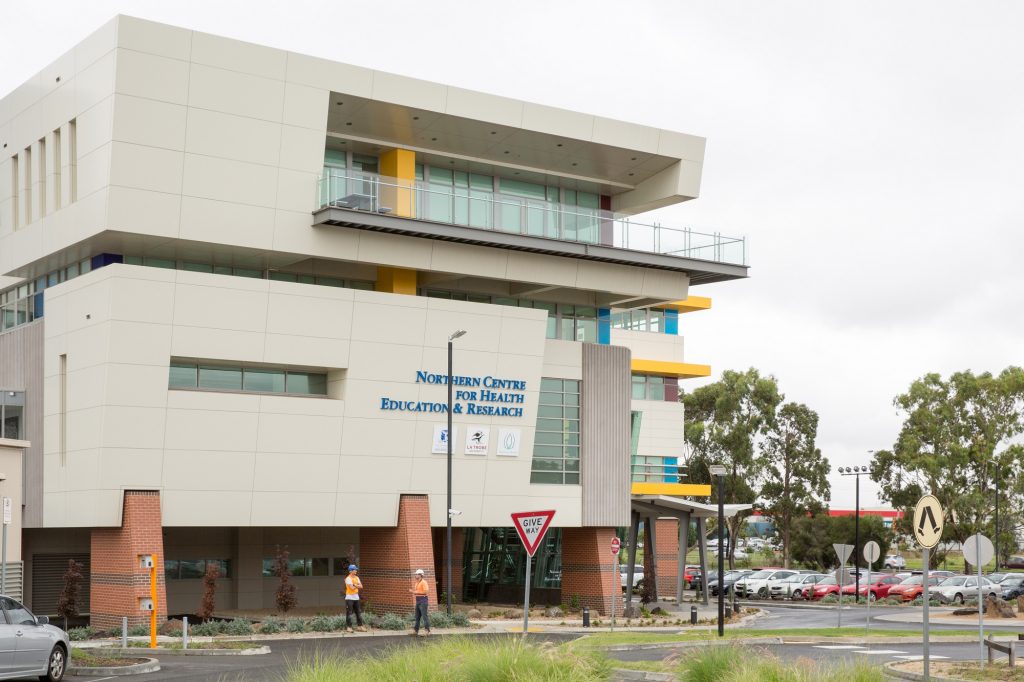 Bookings are essential.
Update 22 May: To make it more convenient for our community, from Tuesday 26 May we are now offering evening appointments, with the clinic open 12 pm – 8 pm.
Weekends will remain 9 am – 5.15 pm.
What you need to do?
STEP 1:  To make an appointment, please head to https://fluvac.nh.org.au/
Bookings are essential. Please make sure you answer all the questions, including providing your contact phone number. You will receive a phone call to confirm your appointment.
If you are experiencing issues or questions with your booking, please email flu-helpdesk@nh.org.au . Please note the email is used only for questions regarding your booking, not to book an appointment.
Once you arrive to the building, you will be asked to leave your car and wait in the designated waiting area. You will then be provided with proof of your vaccination. Please ask for evidence of vaccination at the time of vaccination.
After receiving the flu shot, you will be required to wait in a designated waiting area and only able to return to your car after 15 minutes of being observed by the nursing staff.
STEP 2: Please note the location has changed this year. The vaccination is provided at our Research building (NCHER) only, at 187 Cooper Street Epping.
The entrance is via Cooper Street. There will be no community vaccinations in the main hospital building.
There will be sufficient parking on site. There will be no charges for the 15 min parking after the flu shot.
Please arrive only five minutes before your appointment to avoid traffic congestion.
Q&As
Q: Why do I have to book?
A: Unfortunately, due to the current situation and to be able to manage the flow, we can only offer a drive-in clinic. Please consult your GP or pharmacist for alternative options.
Q: How do I book if I don't have a computer or a mobile (smart) phone?
A: Please ask a family member or a friend to book for you.
Q: Can babies get the flu shot?
A: Yes, if they are over 6 months of age.
Q: Do you have vaccines for people over 65?
A: Yes, we do.
Q: Can I reschedule or cancel my appointment?
A: You can cancel your appointment only.  If you wish to change the appointment time, you will need to cancel your appointment and rebook for another day or time.
Q: Which vaccine is it?
A: This is the official government flu vaccine for 2020.
Q:  I have booked my appointment, but when will I receive a confirmation phone call?
A:  You will receive a confirmation phone call to register those intending to visit the Flu Clinic prior to your appointment day. Please DO NOT email requesting confirmation. You will receive a phone call.
Q: Do I need to have the Medicare Card to be able to receive the vaccine at Northern Health's flu clinic?
A: Medicare Card is not a requirement for the free flu vaccine.
Q:  Will I receive any evidence that I have received the influenza vaccine?
A:  Yes, you will be provided with proof that you have received the vaccine. Please ask for proof at the time of your vaccination.
For more information on the importance of flu vaccination for pregnant women, please see official advice from Department of Health.
For more general information on the annual flu vaccination in different languages, please see the Department of Health website.