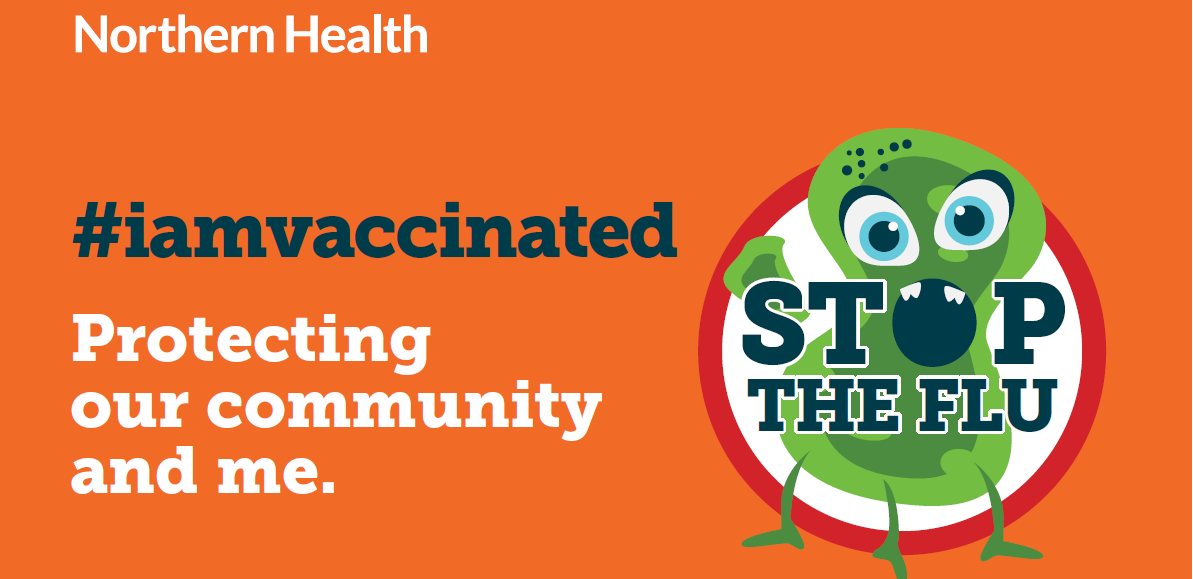 Following last year's influenza season, this year Northern Health will be providing free influenza vaccinations for the community.
You never forget the flu, so don't forget your flu shot.
The most important method in preventing influenza and related complications is an annual vaccination.
Anyone over the age of 6 months is encouraged to get their annual flu shot, however some groups in our community are more vulnerable to the virus, and can suffer more serious complications from the flu. This includes:
pregnant women,

people aged over 65,

Aboriginal and Torres Strait Islander people over 6 months of age,

children younger than five years of age, and

people with chronic medical conditions or weakened immune systems.
In addition to vaccinations, there are a number of steps that we can take to help prevent the spread of the virus.
Cough or sneeze into your elbow – it stops your hands getting covered in the flu virus and will help stop the spread of germs.

Hands are one of the top spreaders of germs and viruses, and the flu virus is no different. Washing your hands thoroughly with soap and water regularly throughout the day is an effective way of stopping the spread of flu causing germs.
Free vaccinations will be available during the below times:
Northern Hospital Epping Foyer 8 am – 8 pm daily (including weekends)
Please note, times may change according to demand so please check this page prior to attending. No appointment required – just drop in! 
Flu shots are now available at Craigieburn Centre!
Available times are:
Thursday 6 June 9.30 am – 12 pm
Tuesday 11 June 9 am – 12 pm
Thursday 13 June 9.30 am – 12 pm
Thursday 20 June 9.30 am – 12 pm
Tuesday 25 June 9 am – 12 pm
Thursday 27 June 9.30 am – 12 pm
Please note, flu shots at Craigieburn Centre are by appointment only.
Please call (03) 8338 3000 to book your appointment.