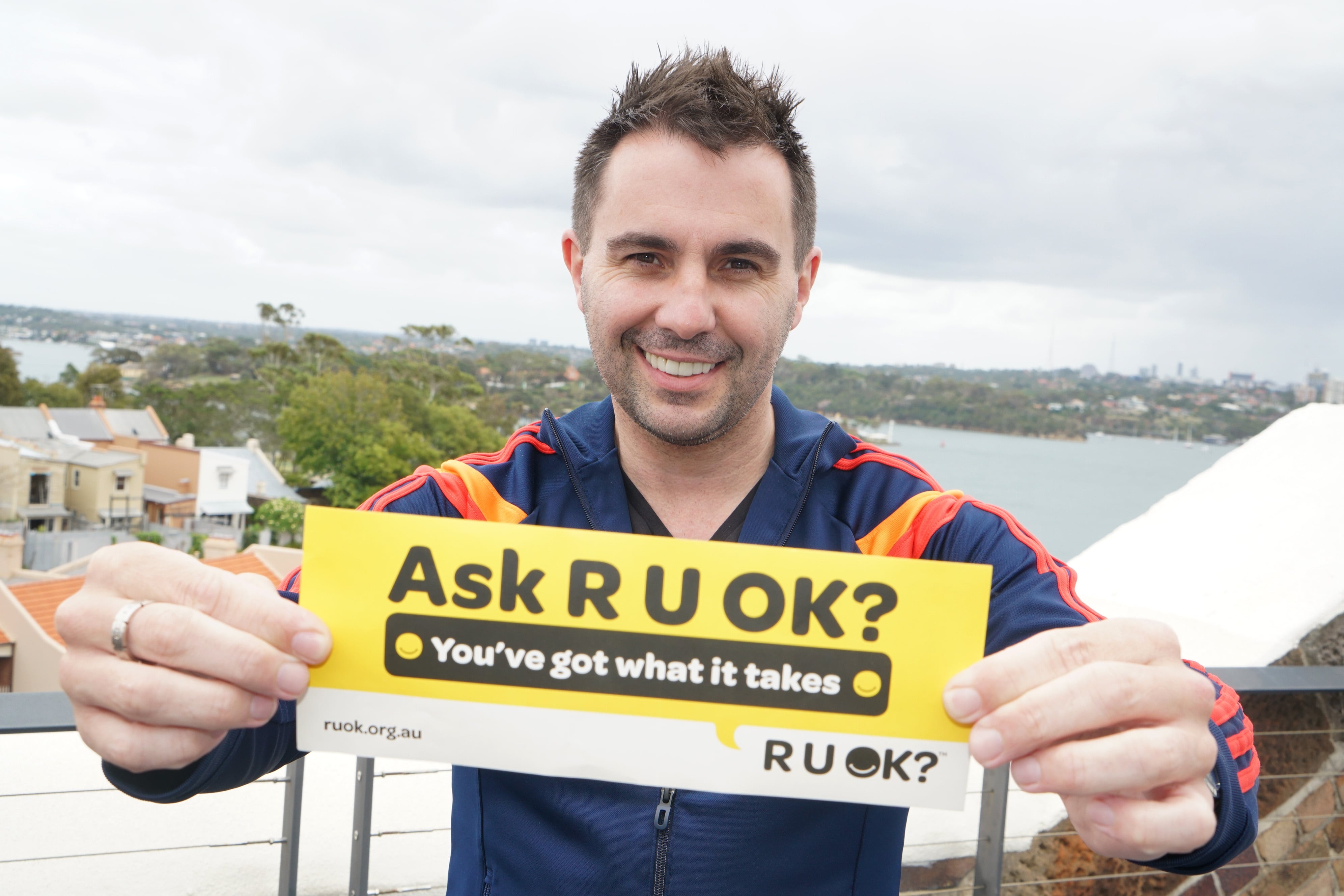 Monday 10th September 2pm – Bundoora (Conference Room)
James Malachi
RUOK Ambassador

By profession, a Funeral Director, James also supports  R U OK?,  reminding people that having meaningful conversations with mates and loved ones could save lives.
James' presentation aims to:
Boost our confidence to meaningfully connect and ask about life's ups and down
Nurture our sense of responsibility to regularly connect and support others
Strengthen our sense of belonging, because we know people are there for us
Be relevant, strong and dynamic
Q: What does mental wellness mean to you?
A: Mental wellness I believe includes our emotional, psychological, and social well-being. It affects how we think, feel, and act. It also helps determine how we handle stress, relate to others, and make life choices.
Q: What does a mentally healthy workplace look like to you?
A:  A mentally healthy workplace goes well beyond simply having a positive workplace culture. It's about asking the question when you notice someone has not been themselves.
It's about staff being able to speak openly about their mental health and feel supported. It's about potential risks to mental health being actively managed. It's about ensuring that workplace practices and expectations are not contributing to a detrimental environment and it's about having the right support in place when an employee presents with a mental health condition, and the clearest way you can demonstrate this kind of environment is by doing the right thing when an employee is suffering from a mental health condition.
Q: What does the theme of  "conversations" in the area of mental health mean to you?
A: Staying connected and having meaningful conversations is something we can all do. You don't need to be an expert – just a good friend and a great listener.
So, if you notice someone who might be struggling – start a conversation!
By starting a conversation and commenting on the changes you've noticed, you could help that family, friend or workmate open up. If they say they are not ok, you can follow our conversation steps to show them they're supported and help them find strategies to better manage the load.
If they are ok, that person will know you're someone who cares enough to ask.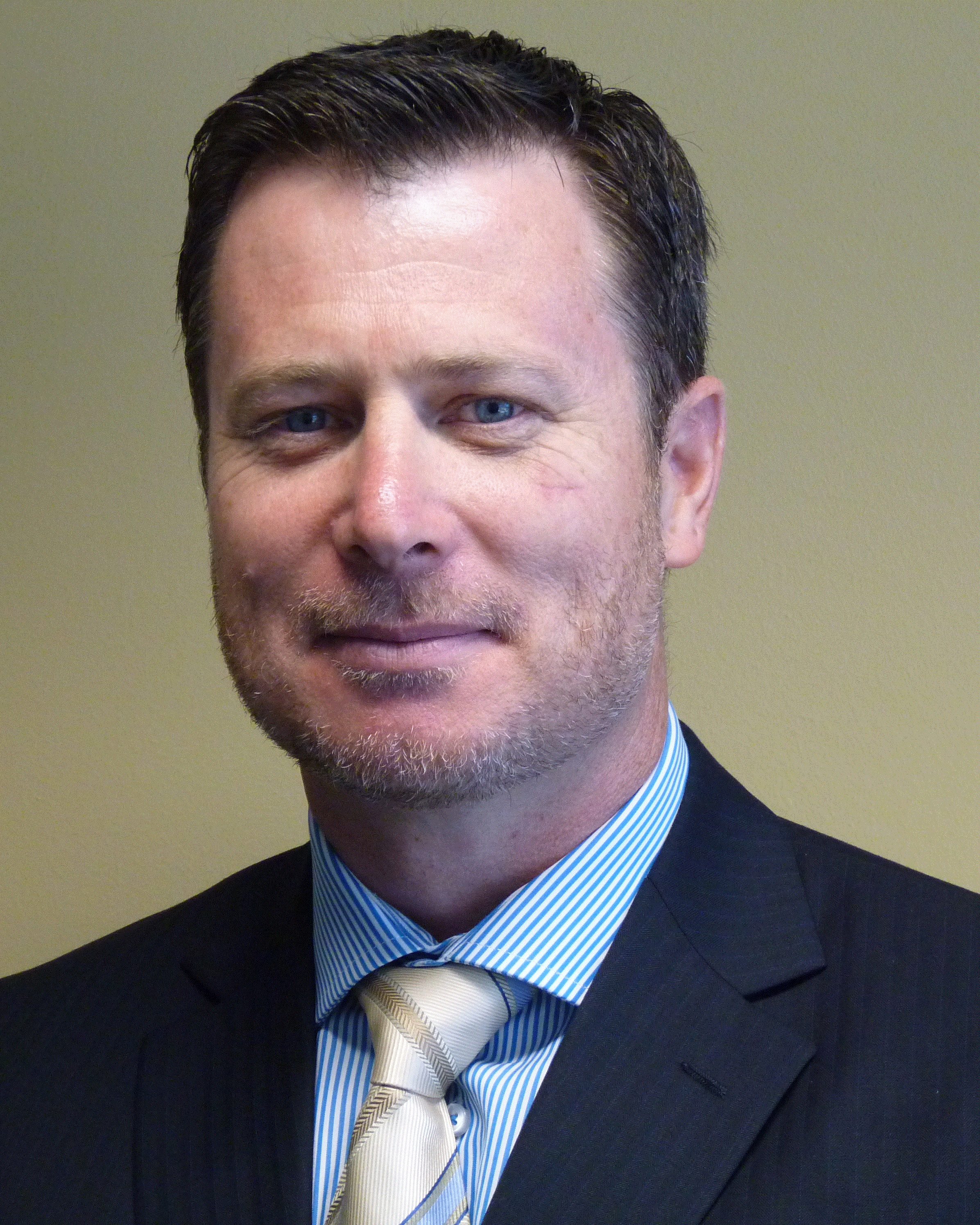 Monday 10th September 2pm – Northern Hospital (NCHER Lecture Theatres)
Layne Stretton
Layne will look at the impact that suicide can have on families, communities and individuals. He will do so through the lens of personal experiences, talking about his reactions over a 15 year period after his brothers death, culminating in getting the help and support that he needed. Layne will discuss the importance of recognition of what is happening to us, the signs to look out for and what you can do to take care of yourself. He will also look at more broader issues as they relate to suicide, and the importance to noticing the changes that may indicate that a colleague is a risk. Finally, he will discuss what to do and the practical ways that we can approach and support someone that is going through tough times.
Q:What does mental wellness mean to you? 
A: Mental wellness means a sense of being able to engage with life in a way that meets your physical and emotional needs, being conscious and attentive to your thoughts, feelings, and behaviours, whether positive or negative.  Emotional Wellness implies the ability to be aware of and accept our feelings, rather than deny them, have an optimistic approach to life, seeing and living life with optimism and hope, putting in place structures and scaffolding that protect us when our capacity to meet the demands of life are compromised. When my brother died by suicide, those protective factors were pulled down, leaving me vulnerable to negative emotions, poor self-concepts and behaviours that were not helpful.
 Q:What does a mentally healthy workplace look like to you?
A: The best way to answer this question is to imagine that I was walking around in a mentally healthy workplace and observing what was going on. I would see a workplace that respected all its employees for the strengths that they bring to the business and allowed their voices to be heard and encouraged. It would be an environment that encouraged its people to be active, to take care of themselves and catered for their physical and mental wellbeing. It would encourage respectful behaviours, that demonstrated the character that the organisation was proud to demonstrate to its clients, stakeholders, suppliers and employees.  We need environments that build resilience, character and connection, in order for mental health to be attained.
Q:What does the theme of "conversations" in the area of mental health mean to you?
We need to talk about mental health and not pretend that our behaviours and that of the wider business don't have an impact on the individual. They do. At Roses in the Ocean, we believe that the more we open up about the 'lived experience' that we have in this area, the more we give permission and empowerment for others to use their voices. The telling of stories is still the most powerful medium for gaining attention, emotionally connection and changing attitudes. When a person's courage and vulnerability is expressed through communication, it opens up dialogue in areas that were repressed or forgotten. It builds intimacy, empathy, honesty and hope into relationships, encouraging people to talk about the stories and incidences that have shaped their humanity, making them the amazing and compelling human being that they are. Carl Rogers says that "When the other person is hurting, confused, troubled, anxious, alienated, terrified; or when he or she is doubtful of self-worth, uncertain as to identity, then understanding is called for. The gentle and sensitive companionship of an empathic stance… provides illumination and healing. In such situations deep understanding is, I believe, the most precious gift one can give to another."  Conversations build empathy and empathy becomes the glue that binds people in healthy work environments together.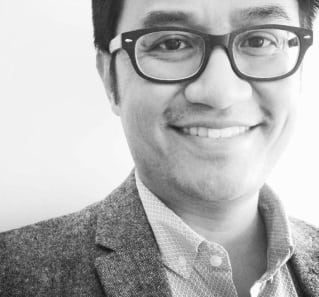 Thursday 13th September 8am – Northern Hospital (NCHER Lecture Theatres)
Eric Levi
Eric is an Ear Nose & Throat Head & Neck Surgeon with a subspecialty interest in Paediatric Airway Reconstruction and Adult Head & Neck Cancer. Eric has completed Fellowships in Canada, Brisbane and Auckland, and is a Consultant Surgeon at The Royal Children's Hospital, St.Vincent's Hospital and Ear Nose & Throat Victoria. Outside of his relentless passion for the Ear, Nose, Throat, Head & Neck, Eric just wants to see humanity back in the health care industry.
Re-Thinking Clinician Wellbeing.
What is it about mental health and wellbeing that seem to trigger polarising responses in us? Why is it a taboo subject? Why is there a stigma attached to the issue? Depression, burnout, resilience, mindfulness are examples of terms that are often used, misused and abused in these discussions. Can we rethink these issues? Grand Rounds are opportunities to put a spotlight on certain significant medical conditions and its latest treatments. This time the spotlight is turned on us, the Medical Community, on how we care for each other. Our patients deserve to be cared for by mentally and physically healthy clinicians working in safe workplaces. How can we move towards creating such a space?
Q: What does mental wellness mean to you?
A: Mental wellness, like health, is hard to define. It is more than the absence of mental illness. It is more than just positive thinking. It is a state of being, functioning and living well. You can have a diagnosis of a mental illness but still be mentally well. You can be in a difficult state or challenging circumstances but still be mentally well. Mental wellness points towards a state of mind (heart/soul/etc for lack of a more holistic description) irrespective of circumstances. It requires rigorous medical and non-medical approaches to keep oneself mentally healthy.
Q: What does a mentally healthy workplace look like to you?
A: A mentally healthy workplace is a physically and mentally safe workplace for our colleagues and our patients. A place of continuous improvement where patients and staff can feel safe to do their best work in. It requires active involvement of leaders at all levels to set standards of health and safety. It may not be easy to measure but it can be measured (staff retention rates, number of sick leave taken, productivity, etc). A mentally healthy workplace will see mentally healthy staff producing care of high standards to patients. People will want to work in a place that is physically and mentally healthy.
Q: What does the theme of  "conversations" in the area of mental health mean to you?
A: Conversations will bring previously hidden topics into the open for discussion. Conversations will normalise what is often a taboo or stigmatised subject. A conversation allows those who are not usually heard to be heard. A conversation gives voice to the voiceless. A conversation is the beginning and the middle of a process, not an end. A conversation is unique to each context. The way the conversations flow will look different in different organisations and institutions.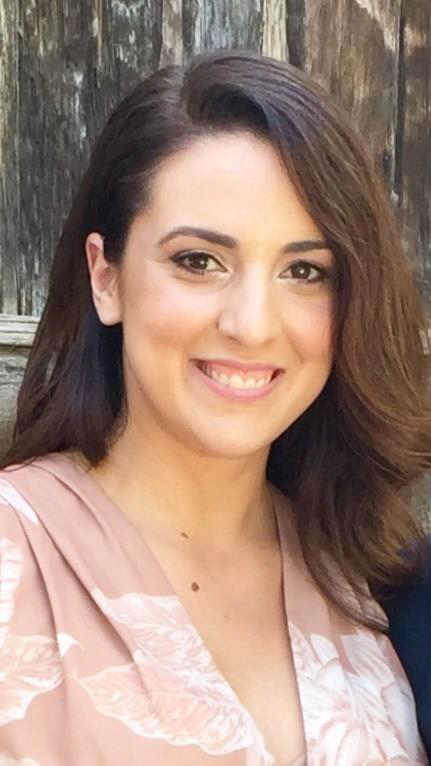 Thursday 13th September 2pm – Northern Hospital (NCHER Lecture Theatres)
Sonia Gangi
beyondblue
Sonia Gangi is a Registered Nurse working in the Victorian public health sector, with over ten years of nursing experience.

Sonia is a volunteer speaker for beyondblue, a national organisation that works to raise awareness about anxiety and depression, reduce the associated stigma and encourage people to get help. She became a beyondblue speaker to share her lived experience of anxiety and encourage others to open up the conversation about mental health conditions in their workplace, family and friendship groups. She also strives to promote the importance of self-care in building resilience and aiding recovery.

Q:What does mental wellness mean to you? 
A: Mental wellness is a state of well-being that allows a person to cope with the normal stresses of life, work productively and feel a sense of contribution and purpose. Mental wellness is the culmination of physical, psychological, spiritual and emotional health, which all need to be nurtured in order to maintain a sense of well-being. 
 Q: What does a mentally healthy workplace look like to you?
A. A mentally healthy workplace is a place where people feel psychologically safe, where they can work productively and fruitfully without fear of judgement, bias or discrimination, and where people feel a sense of purpose and belonging. Creating a mentally healthy workplace is everyone's responsibility and it starts with individuals building a positive culture where everyone feels supported and able to do their best work. Managers and organisational leaders have a big part to play in demonstrating a visible, active commitment to mental health in the workplace. This may involve encouraging health, safety and wellness activities, providing flexible working conditions that promote employee mental health and communicating a zero-tolerance approach to bullying and harassment.
Q: What does the theme of "conversations" in the area of mental health mean to you?
A:  When we refer to "conversations" in the workplace, we are really just encouraging everyone to speak openly about mental health. If you create a safe and supportive space for people to talk, they will. This could be in the form of regular debriefing with staff, open communication between managers and their employees, team-building activities and creating an environment where people feel they are heard and can express or disclose when they may need some extra support.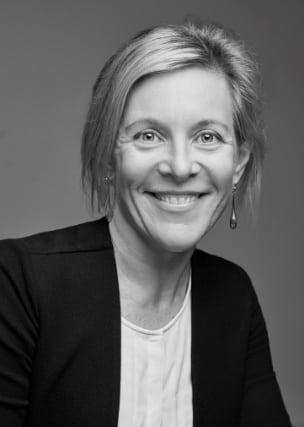 Thursday 13th September 2pm – Northern Hospital (NCHER Lecture Theatres)
Jo Gibbs
Treat Healthcare
Jo has a lifelong career in healthcare. In response to returning to university and hospitals in 2014, Jo developed 'TREAT', a mindfulness based self care and recovery program for health care professionals that has successfully run at Alfred Health with hundreds of staff participating.
In 2017, TREAT was nominated Finalist in the Minister for Health's Award for improving workforce wellbeing and safety. Together with three doctors, Jo developed the highly successful 'Treat' App for health care workers.
Jo's presentation will address what self awareness and self care is and how it can be simply incorporated into a busy day to help protect and assist staff in coping with an often changing and unpredictable modern healthcare environment. She will be speaking on how burnout is on the rise in healthcare. She will address the question"How can healthcare professionals rebound and recover from stressors so that they don't burn out or leave the profession they are committed to?"
Q: What does mental wellness mean to you?
A:  Mental wellness is when one experiences equilibrium. It is when you feel like you are coping well at an emotional, cognitive and physical level and are not suffering or feeling overwhelmed. Mental wellness is when you can cope and adapt to stress and still perform well.
Q: What does a mentally healthy workplace look like to you?
A: A workplace that has compassion, kindness and mindfulness in action. A place where you can see authentic smiles and hear laughter in the corridors. A place where staff feel like they belong and look out for each other.
Q: What does the theme of  "conversations" in the area of mental health mean to you?
A: I think that if we try and let go of some of our striving towards perfectionism and our acceptance that we are all human and doing the best we can in a difficult environment then we may be more accepting of ourselves and others, and have healthier, deeper and more honest conversations. I think communication based on empathy, collaboration and trust is healing.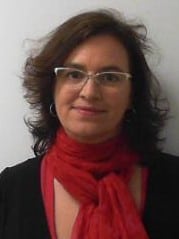 Molly Galea
Allied Health Education Lead at Northern Health
See events page for session details
Molly is an occupational therapist, her clinical background is in mental health, where she has worked in a wide range of settings, from acute care to community services, before moving into training and education.
Molly will speak on how great teams make great workplaces. "How do you contribute to your workplace supporting each other to be mentally healthy, get the most out of work and work to the peak of your capacity?"
Molly advises "Don't come expecting to sit down! This session will be an interactive, active and playful look at how you can contribute to creating a mentally healthy workplace."
Q: What does mental wellness mean to you?
A: Mental wellness means I am happy with where I am in my life, and who I have around me. It means I have a sense of purpose in my career and personal life.  It's feeling I'm contributing to the world and my community, knowing that I have the emotional resources to come through adversity and times of trouble.
Q: What does a mentally healthy workplace look like to you?
A: I feel very lucky to have a mentally healthy workplace.  It's because in my role I have: autonomy and job satisfaction, a sense of purpose, colleagues I like, enough flexibility that I can manage my own life, and creativity and alignment of purpose so I can go "above and beyond".
Q: What does the theme of  "conversations" in the area of mental health mean to you?
A: Every interaction we have promotes or detracts from others' mental health. How do you behave in the world? Asking RUOK? Is vital, as is treating others with respect and being interested in them as whole people, not just their work roles. It is our  network of identities  that make us who we are. A web of identities mean that if one fails, we have a whole bunch of other identities to catch us.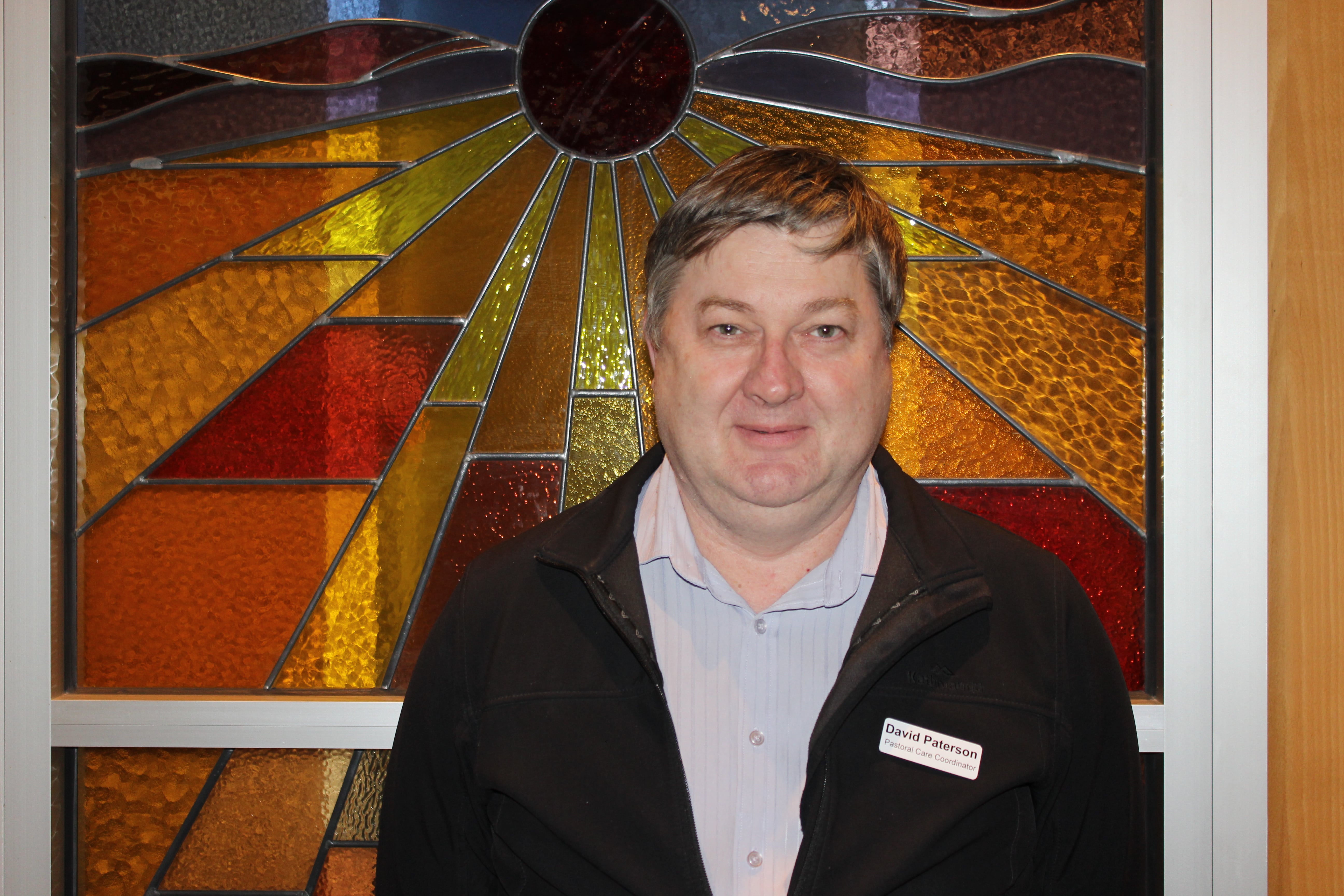 David Paterson
Pastoral Care, Northern Health

See events page for session details
The Pastoral Services Department provides Pastoral and Spiritual support across all the Northern Health sites.  Last financial year Pastoral Care provided approx. 9900 encounters to patients, their families or to members of staff.  They have a  diverse team of Northern Health employees, faith employed Chaplains and volunteer Chaplains to work across this diversity providing a wide range of religious and spiritual support. They provide a listening presence and a supportive ear when people are struggling.
Q: What does the theme of  "conversations" in the area of mental health mean to you?
A: "Conversations" means openness, openness to asking the question about how someone else is doing and openness to giving an honest answer. When someone asks you how you are….instead of the trite answer "fine how are you". Stop, pause and reflect on how you are really. Am I tired, sad, depressed, happy, flat or simply don't know. Unless I pause and reflect can I really answer the question and have we really had a conversation or simply said hello. Conversations are a dialogue with another person, conversations about our Mental Health are conversations on a much deeper level, but they are conversations that show we care by asking the question and giving an honest answer, and that can be risky, but its worth the risk.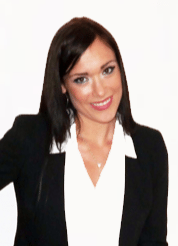 Teresa Coffey
Rehabilitation Counsellor
Teresa Coffey is a qualified and experienced Mental Health First Aid Instructor facilitating a variety of  MHFA courses as well as tailored workplace mental health education seminars.  As a registered rehabilitation counsellor Teresa also delivers occupational rehabilitation services including facilitated discussion, both of which are a WorkSafe service aimed to manage complex psychological injury claims.
Teresa specialises in workplace mental health; collaborating with Insurance Agents to support Victorian employers to create safer and more proactive workplaces through a best practice, evidence-based approach to OHS and injury management.
Q: What does mental wellness mean to you?
A: Mental wellness for me is about being emotionally healthy which doesn't mean being happy all the time. It means being aware of my emotions. So I can deal with them, whether they are positive or negative.  For me it still about feeling all the primary emotions event the negative ones, such as stress, anger, and sadness, but knowing how to manage them, and being able to recognise when a problem is more than what I can handle on my own. Its also about knowing when to seek help from the experts.
Q: What does a mentally healthy workplace look like to you?
A:  Being employed in a fulfilling job can have psychological benefits, flowing on to physical benefits. Conversely, unemployment, under-employment and stressful working conditions can have adverse impacts on a person's health.  In my view, a mentally healthy workplace is one which recognises the link between physical and mental health and who plays an important role for encouraging positive health behaviours, and not just because of the return on investment, but because it's the right and only thing to do.
Q: What does the theme of  "conversations" in the area of mental health mean to you?
A: We all have "stuff" that we keep contained in a tightly sealed plastic bag. There are some people who occasionally can't help but let the "stuff" leak, and there are those with the bag wide open.  We still tend to stigmatise those who let their "stuff" leak out instead of helping them, understanding them, or simply not judging them. Just as we all know someone with cancer, we all know someone with a mental health disorder. Being able to have conversations about mental health without persecution, blame or judgement and, responding to that person with empathy and understanding will all contribute to effective mental health conversations…. (decreasing stigma and increasing health literacy).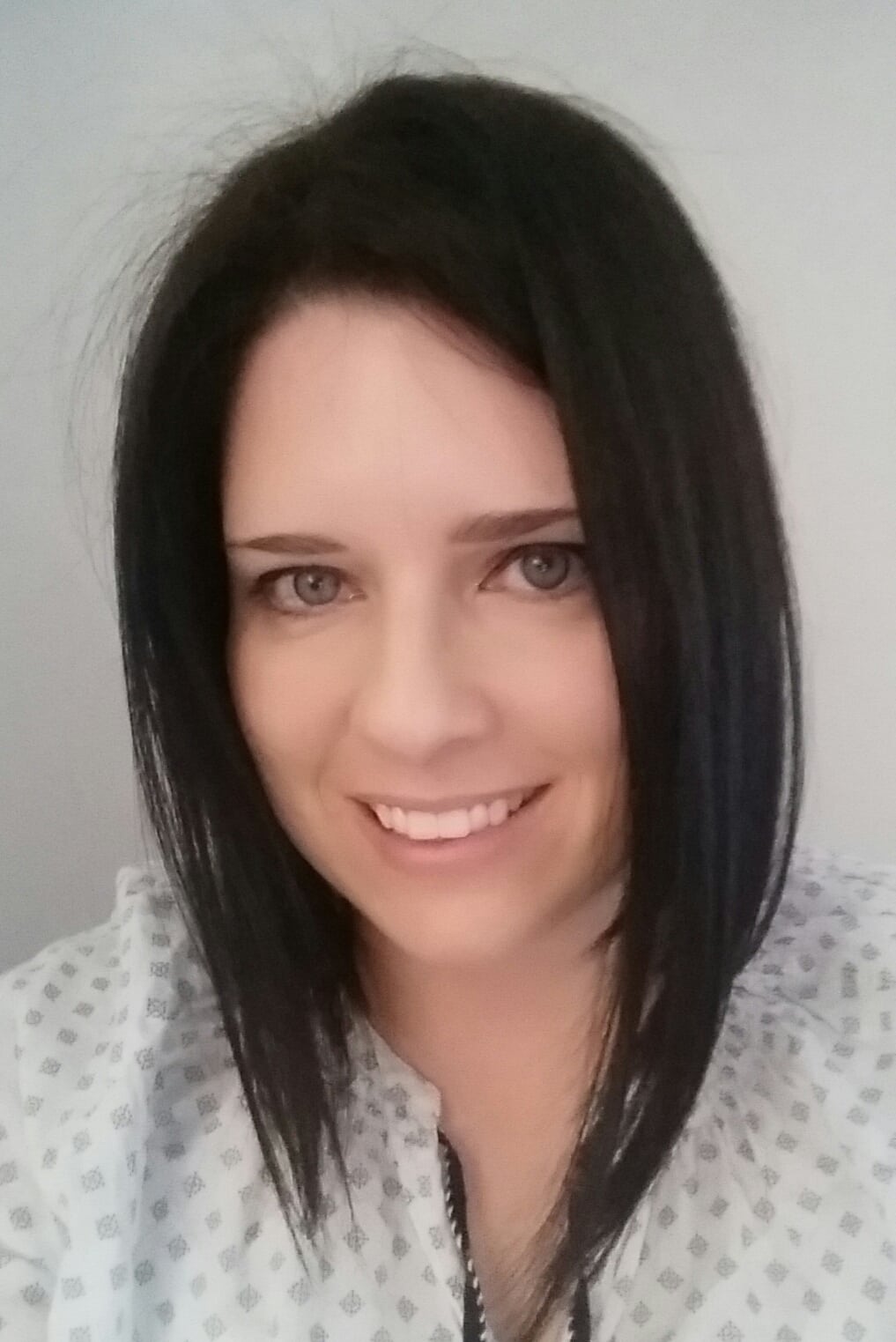 Melissa Sadlo
Client Relationship Manager, Psychologist MAPS Converge International
Melissa is a registered psychologist with 16 years' experience in the health and well-being industry. Melissa is passionate about working with individuals and organisations in the area of Mental Health and Wellbeing and has experience in relationship management and delivery of services including counselling, mediation and conflict resolution, organisational assessment services (including psychometric assessments), critical incident debriefing, training, and consulting with managers to help them achieve team and individual objectives.
Melissa will be outlining the range of services available to employees and immediate family members of Northern Health, including how to access these services. She will also be discussing how managers can use the Manger Assist service and how this can be of great benefit to managers who wish to develop their skills.
Q: What does mental wellness mean to you?
A:  I consider mental wellness to incorporate wellbeing, or wellness, on multiple levels. It is an integration of physical and emotional wellbeing which considers wellness as being more than the absence of disease. It is about living optimally, fulfilling your own potential.
Q: What does a mentally healthy workplace look like to you?
A: For me, a mentally healthy workplace is a respectful workplace, and one which acknowledges the impacts of everyday life on individuals in an open and action-oriented approach, as well as one which is accepting of diversity and individual differences. Ways in which this may be achieved is via an enterprise work agreement or individual workplace policies. This may translate into flexible working arrangements, access to EAP during work hours, time off in lieu to account for extra hours worked during busy periods, or allowances for cultural traditions or values.
Q: What does the theme of  "conversations" in the area of mental health mean to you?
A: Being human in itself means that to be mentally well requires connectivity with other people. Therefore, the theme "conversations" is integral to mental health and wellness. We all have a need for a sense of belonging and bonds with others. This can be achieved by having meaningful interactions with others, including conversations.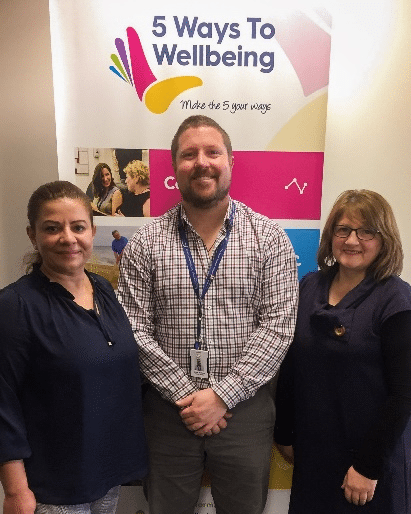 5  Ways to Wellbeing
Royal Melbourne Health – NWMH
See events page for session times and locations
These interactive session will explain '5 Ways To Wellbeing', and it's application in improving wellbeing.
The session will provide participants with a background about the development of the 5 Ways and resources they can use to support and increase their own personal sense of emotional and psychological wellbeing at home and work.
'5 Ways To Wellbeing' is the name of a public health campaign targeting the whole Victorian community, originating in Hume and Moreland. It aims to empower individuals, organisations and communities to have greater control over their lives thereby increasing their scope for experiencing optimal good mental health.
Presenters
Doris Sant currently works as the Population Health and Community Partnerships Coordinator with North West Area Mental Health Service Hume Community Team. Doris has a Bachelor in Youth Affairs and a Post Graduate Diploma in Health Promotion. Doris has a breadth of professional experience working in the Health and Community sector for 35 years with different organisations on a state-wide, regional and local level, in roles related to addressing social barriers and enablers of individual and community wellbeing. She has been working at North West AMHS for 10 years.  Part of this unique prevention-focused role, includes leading the tailoring, development, implementation and evaluation of the '5 Ways To Wellbeing' social marketing campaign across Victoria, in partnership with local communities and organisations.
Lily Rodriguez currently works as one of the Team leaders at Hume Community Mental Health – Wellness & Recovery Team, she is a senior nurse specialised in psychiatry who has worked in different settings across NWMH and in the private sector. Lily has a Bachelor in Psychology, Bachelor of Nursing and completed a workshop in Behavioural family Therapy.  She has been working at North West AMHS since 2007.  Lily has special interest areas in working with families & personality disorder.
Drew Bishop currently works as one of the team Leaders at Hume Community Team – Wellness and Recovery.  Drew is a Senior Social Worker and has been working in mental health since 2003. He has previously worked in acute psychiatric and case management settings across Mid West AMHS and Northern AMHS. Drew has been with North West Area Mental Health full-time since Aug '10. Drew has a Bachelor in Psychology, Social Work and a Graduate Certificate in Narrative Therapy. Drew's main interests include working with individuals and families around issues relating to substance abuse, violence & trauma, sexuality, relationship/interpersonal counselling, and personality disorder. 
Q: What does mental wellness mean to you?
A: 'Mental wellness' is a positive concept or state of being, that includes our social, emotional, spiritual, psychological and mental aspects of our lives and the quality of our relationships to others and place. It means that for most of the time, you feel good about yourself, good about what you do and your relationships with others around you.  It is less about simply 'not having a mental illness' or being alive, and more about how we are experiencing the quality of life we are in and our capacity to function well in it and positively contribute to the lives of others.
Q: What does a mentally healthy workplace look like to you?
A: A place that enables people to flourish, where people care and look out for each other in mutually supportive ways where this is recognised and protected. A place where people report low levels of depression, suicidal thoughts, substance abuse, violence, discrimination and stress and high levels of quality of life, work satisfaction, economic security, social support and self-esteem.  A place where all people feel valued and differences respected and supported to live in dignity.
Q: What does the theme of "conversations" in the area of mental health mean to you?
A: It means respectful, open informed and empowering discussions about what it means to have mental wellbeing and contributing factors /influences on the mental wellness of whole communities and that of individuals. It means recognising constructive things we can do to create mentally healthy environments to support the wellbeing of all in small but significant ways.